252 caravans and motorhomes now in stock
All our stock is 70 point checked and prepared before sale
Explore our vehicle display in its tranquil 16 acre woodland site
New Swift Caravans
Presenting the new 2022 Swift caravan collection, now available at Wandahome South Cave.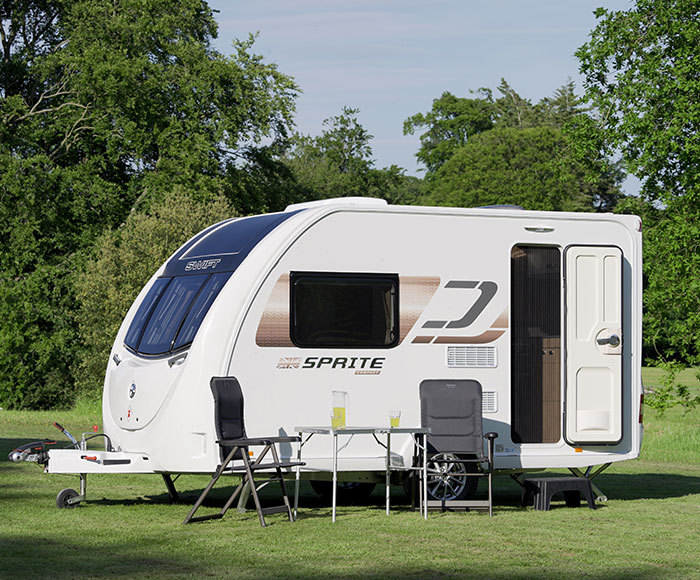 The new Swift caravan range
Discover the 2022 collection
This year promises to be extraordinary here at Wandahome South Cave with the 2022 new Swift caravan collection delivering higher specifications and superior build quality than ever before. New Swift caravans have been built with your holiday at the heart, whether it be for the countryside, the sea or an action-packed weekend away.
The 2022 range of new Swift caravans features an array of layouts and berth options across six ranges, to suit all budgets and tastes at weights suitable for a variety of different towing cars. With a selection of models to choose from including the Swift Challenger, Sprite, Elegance, Conqueror, Basecamp and one final range which is brand new for 2022, the Sprite Compact. On top of this there are two special edition ranges, the Swift Ace and Swift Corniche - exclusive to Wandahome South Cave, you're sure to discover your dream new Swift caravan. View our full range of 2022 new Swift caravans at Wandahome South Cave today.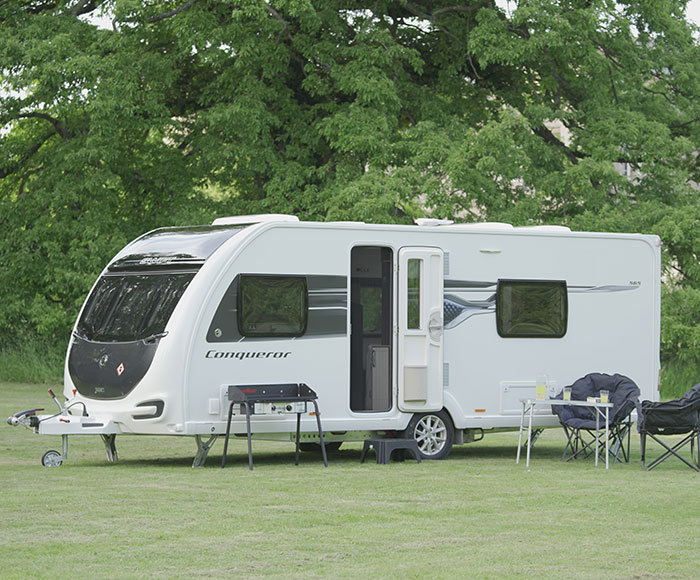 A Swift caravan for every holidaymaker
From compact lightweight tourers to eight-foot-wide luxury
Step into the pioneering 2022 collection of new Swift caravans at Wandahome South Cave. This year's collection has the perfect model for every explorer and family, no matter your requirements; from practical family living to high-end luxurious breaks, the 2022 collection has something for everyone.
New for this season, discover the Swift Compact which has been added to the large variety of new Swift caravans available. Explore the luxurious interiors of these exquisite caravans, each sculpted with the finest upholstery to provide you with ultimate comfort no matter where you are on the road. Arrange your viewing online to discover the full 2022 new Swift caravan collection at Wandahome South Cave today.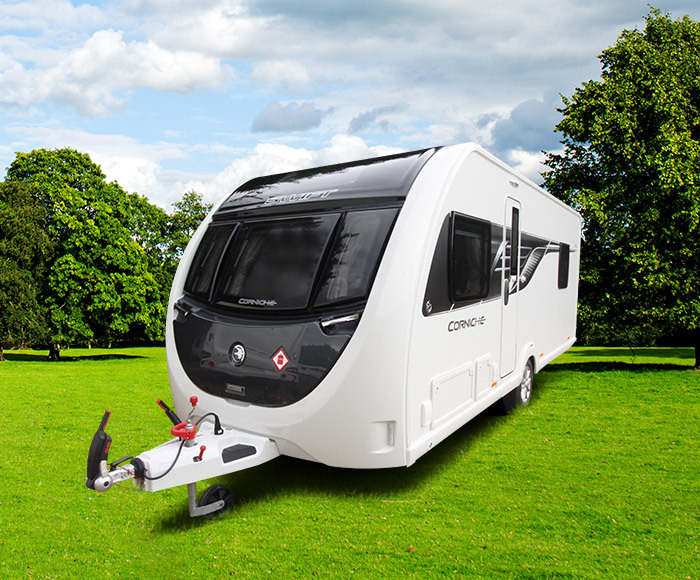 Exclusive to Wandahome South Cave
Introducing the new Swift 2022 Special Edition ranges
Wandahome South Cave is delighted to once again be the only dealer of Swift Ace and Swift Corniche caravans for the 2022 season. Manufactured in partnership with Wandahome, this year Swift has gone bigger and better with our ranges, yet again, increasing the specification, improving the designs and retaining all of your favourite features.
This year's 2022 Swift Ace line-up, based on the Sprite, consists of eleven layouts, including the brand-new Harmony model. Each Swift Ace caravan offers exceptional value for money with a host of extras and higher specifications, all included in the price as standard.
Exclusively returning to Wandahome South Cave once again is the Swift Corniche, perfect for couples and families who are searching for a sophisticated, luxury home-from-home. With a redesigned interior, brand new soft furnishings, Alde heating fitted as standard and Lux pack included, you can choose from seven models in the 2022 Swift Corniche caravan collection.
Click below to view our full range of 2022 special edition Swift caravans at Wandahome South Cave today.