274 caravans and motorhomes now in stock
All our stock is 70 point checked and prepared before sale
Explore our vehicle display in its tranquil 16 acre woodland site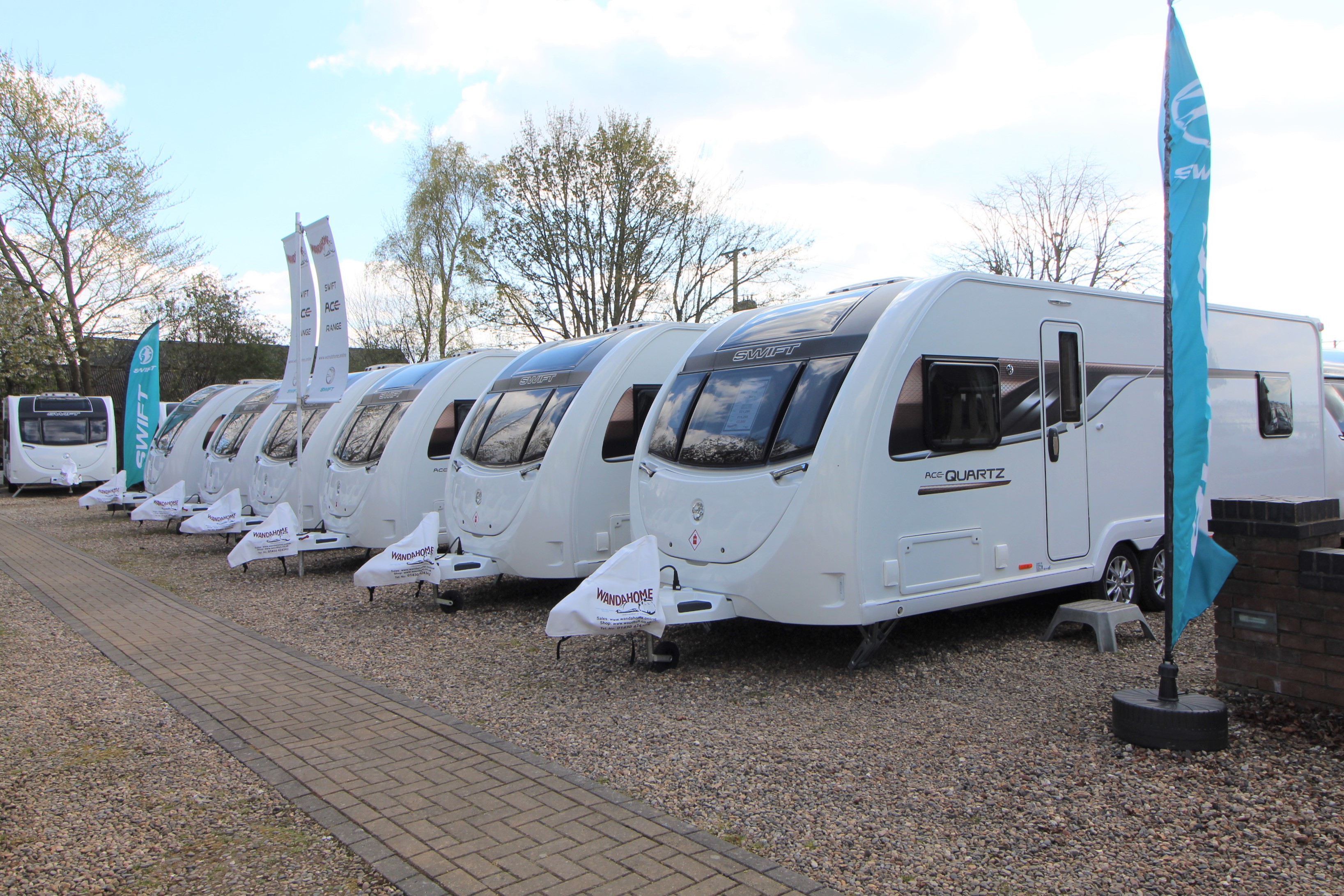 About us
Wandahome Yorkshire
Wandahome Yorkshire was established in 1951 in Stanningley Road, Leeds by Ernest Jones Burnley, who conceived the Wandahome Dawn, a hand built touring caravan frame that could then be customised to a customer's exact specification. Under the stewardship of the founder's grandsons, Steven and Nigel, the company has prospered and today, over 70 years later, is one of the most successful caravan retailers in the country, easily accessible for all of your caravan, campervan and motorhome needs from Lincolnshire and Yorkshire.
Continuing success has been achieved through a determination to ensure total customer satisfaction that sees many customers coming back year after year. Recently completed expansion programmes at South Cave have resulted in easily accessible displays of both new and used caravans, a range of new and used motorhomes, and storage facilities. The South Cave, Yorkshire site has an NCC approved workshop, offering a full caravan and motorhome servicing operation in the Yorkshire region. Within its impressive Yorkshire grounds, the site boasts the Waudbys caravan and awning showroom where customers can acquire all their caravanning accessories.
Based in South Cave, Yorkshire, Wandahome is the ideal place for all of your mobile leisure needs with easy access from East and West Yorkshire. We are proud to be the go-to caravan, motorhome and campervan dealership in Yorkshire, even attracting customers from all around the UK with our amazing stock and service.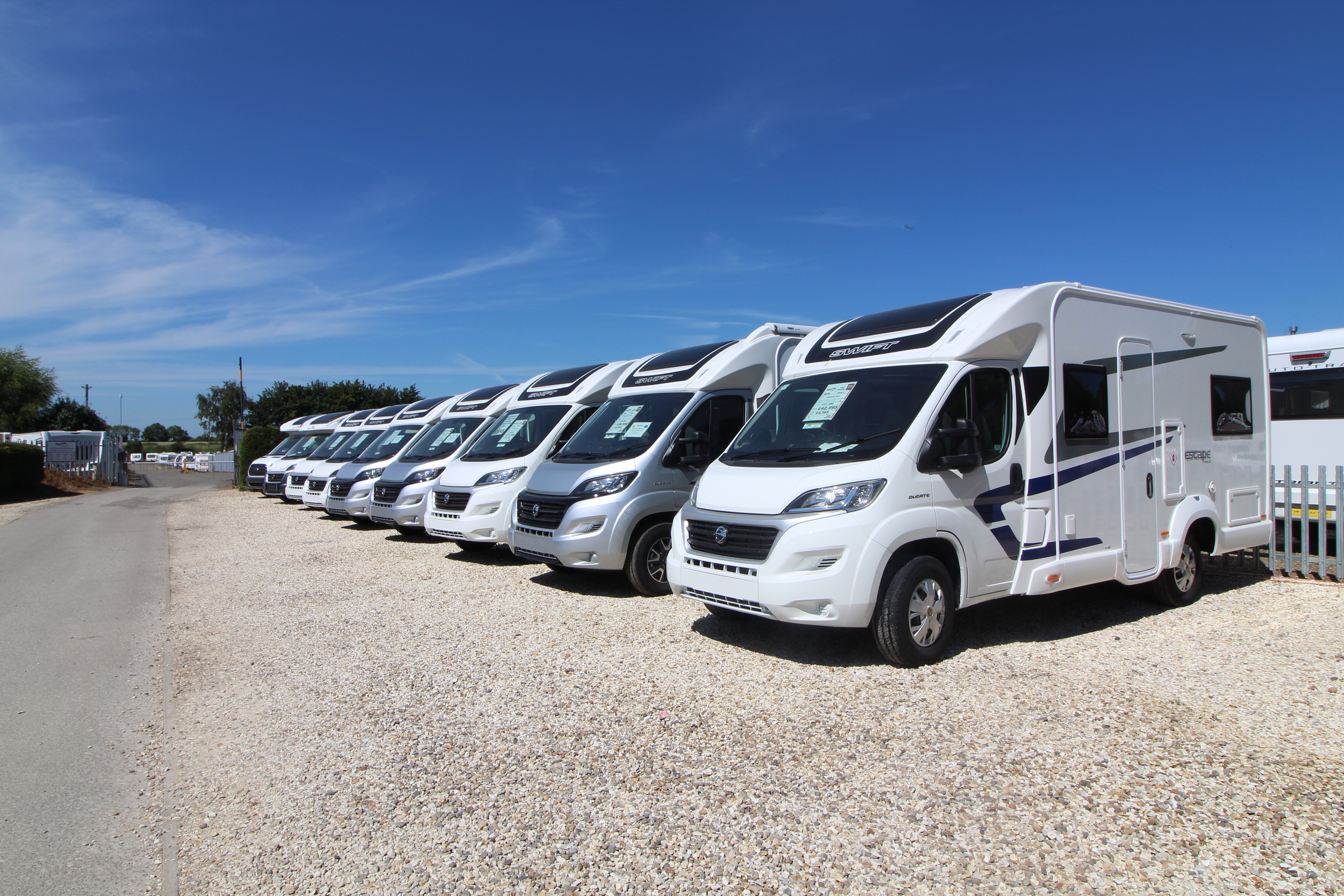 With you every step of the way
Quality customer service is paramount here at Wandahome Yorkshire. We understand and care about our customer's needs and requirements and our commitment to achieving the highest quality service is comprehensive. We have an outstanding team of people who work for Wandahome and employ some 50 people from sales staff to technicians, and purchasing managers to accountants who are all dedicated to offering a complete service to our customers. Our enthusiastic staff ensure that we are able to offer all our customers a service like no other in the caravan industry. This is one of our biggest assets to our business and the secret of our continued success today!
We are a leading Yorkshire retailer for a number of the UK & Europe's top caravan, campervan and motorhome manufacturers including Swift, Bailey, Westfalia, Giottiline and Fleurette motorhomes. You will find a huge selection of new caravans and motorhomes available including our own special edition models the Swift Ace, alongside quality approved used caravans and motorhomes plus an extensive refurbished accessory store with over 10,000 lines stocking everything you need for your leisure vehicle. It's no surprise that we are Yorkshire and Lincolnshire's one-stop-shop for all your camping needs, with everything from motorhomes and campervans to caravans.
We are excited for the future of Wandahome South Cave Ltd and hope our customer's will continue to return to us year after year and take this exciting journey with us. So why not come visit us today and explore everything you desire from caravan accessories to luxury motorhomes, campervans and caravans here at Wandahome, Yorkshire.