206 caravans and motorhomes now in stock
All our stock is 70 point checked and prepared before sale
Explore our vehicle display in its tranquil 16 acre woodland site
New Swift 2022 Motorhomes
Presenting the new 2022 Swift motorhome collection now available at Wandahome South Cave.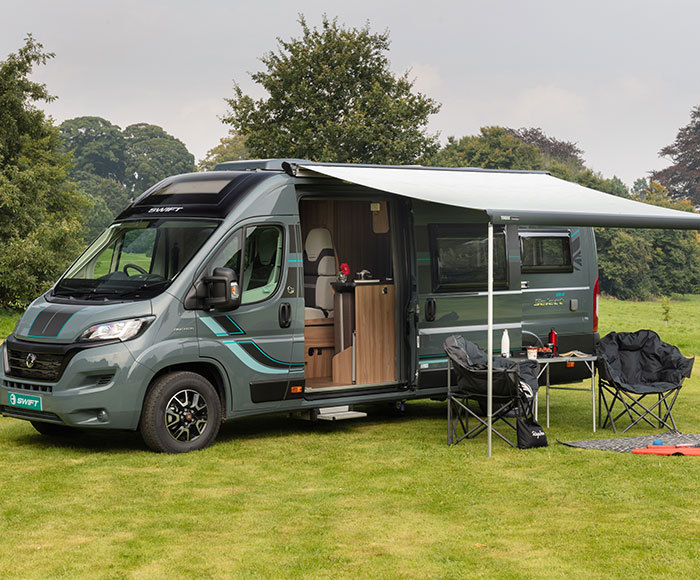 2022 Swift motorhome collection
Inspiring, versatile and admired motorhomes
Swift is the UK's largest manufacturer of motorhomes, and they are committed to providing unbeatable value for money. New Swift motorhomes continue to enter the market year-on-year with impressive increases in easy-to-use technologies such as Swift Command and top-quality specification, whilst remaining competitive with pricing, making your dream Swift motorhome one step closer. With the new Swift Kon-Tiki, Swift Escape and Swift Edge motorhomes available for the 2022 season, you're sure to find your ideal travel companion.
Delivering luxurious fittings as standard such as day-time running lights, air-conditioning, removable cab carpets, captain's chairs with twin armrests, push button overhead locks with chrome fittings and scratch resistant flooring, the Swift Edge, Escape and Kon-Tiki motorhomes are not to be missed and with a variety of models available there's a new Swift motorhome for everyone.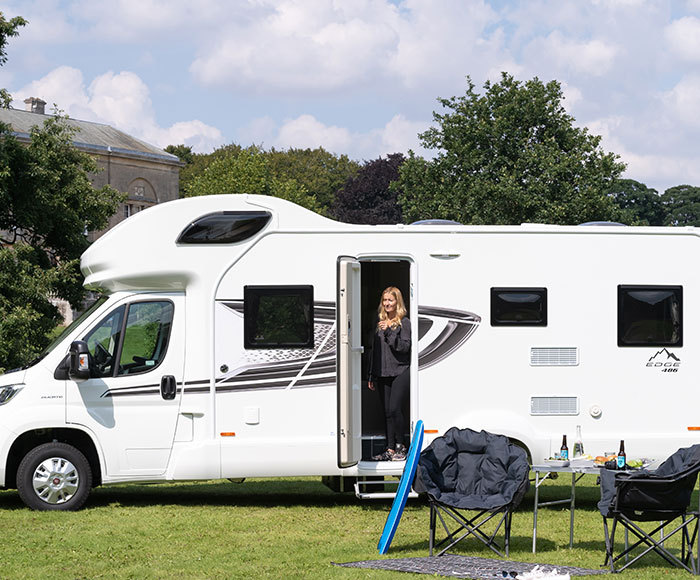 Discover Swift at Wandahome South Cave
Introducing five luxury built Swift motorhome ranges
If you're searching for the perfect motorhome for your next staycation, then look no further than the full Swift motorhome line-up at Wandahome South Cave. Providing a collection of unrivalled choice, five-star looks, exceptional equipment and value, Swift has set the benchmark for 2022 motorhomes.
This year's line-up consists of the contemporary and adventurous Swift Edge, perfectly neat, award-winning Swift Escape, and unbelievably luxurious Swift Kon-Tiki motorhome. Discover all new Swift motorhomes online and arrange your viewing at Wandahome South Cave today.