274 caravans and motorhomes now in stock
All our stock is 70 point checked and prepared before sale
Explore our vehicle display in its tranquil 16 acre woodland site
Secure Motorhome and Caravan Storage at a Gold Standard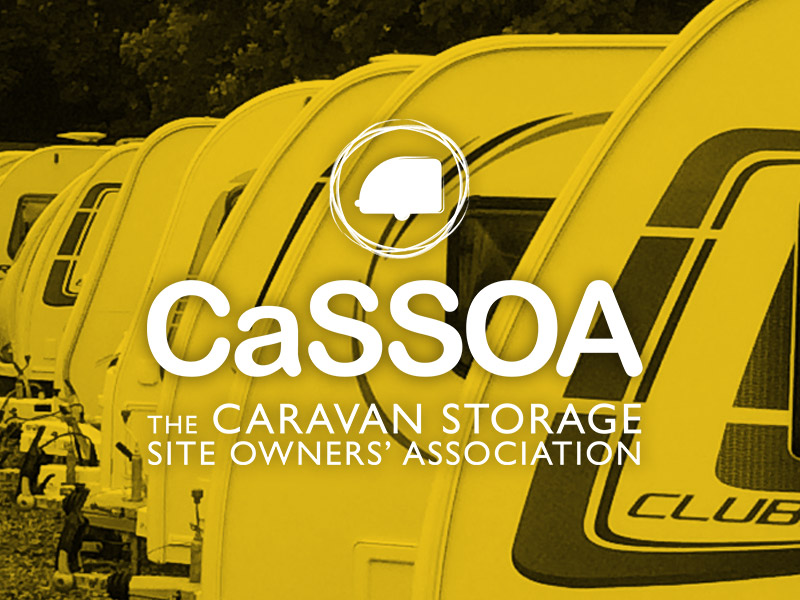 About our Caravan and Motorhome Storage Facility
For motorhome or caravan storage in South Cave, look no further than Wandahome's Secure CaSSOA Gold awarded storage facility.
Our large, purpose-built motorhome and caravan storage facility houses over 850 caravans, motorhome and campervans. Built to the Caravan Storage Site Owners Association's (CaSSOA) Gold Standard, our facility is CCTV monitored 24 hours a day, and has controlled entrance and exit points ensuring your stored vehicles are safe. We have hard standing and grass pitches available for your caravan or motorhome to be stored including a choice of size and drive on, drive off pitches, great if you love easy manoeuvring. Our motorhome and caravan storage is open 361 days a year! Ensuring no problems if you want to get away in your caravan or motorhome.
As a valued storage customer, you will receive an exclusive discount on most of the goods that are sold in our Waudbys Leisure shop. Another great benefit of being a valued caravan or motorhome storage customer, is the annual discounted service option for your motorhome or caravan. This option includes an onsite service - so no need to move your vehicle, as we can collect it and return it to your pitch for you.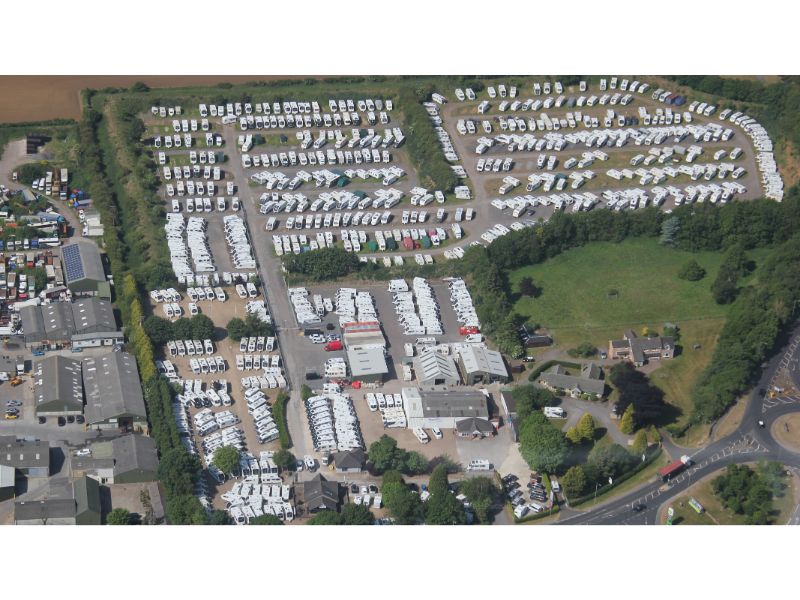 Storage Compound Opening/Closing Times
Storage Opening Hours
Monday - Sunday : 8am - 8pm
Customers must ensure they have left enough time to exit the storage site in time for the gates closing promptly.
Payment of annual storage fees will automatically confirm that you have read, agreed, and will abide by the rules and conditions listed above and below. Wandahome (South Cave) Ltd) will enforce eviction if required.
These rules are for the benefit and safety of all our customers and do not affect your statutory rights. They are in place to protect your caravan/motorhome.
Wandahome (South Cave) Ltd, Brough Road, South Cave, East Yorkshire, HU15 2DB Registered in England and Wales under number 3995919. V.A.T. registration number 916-1919-17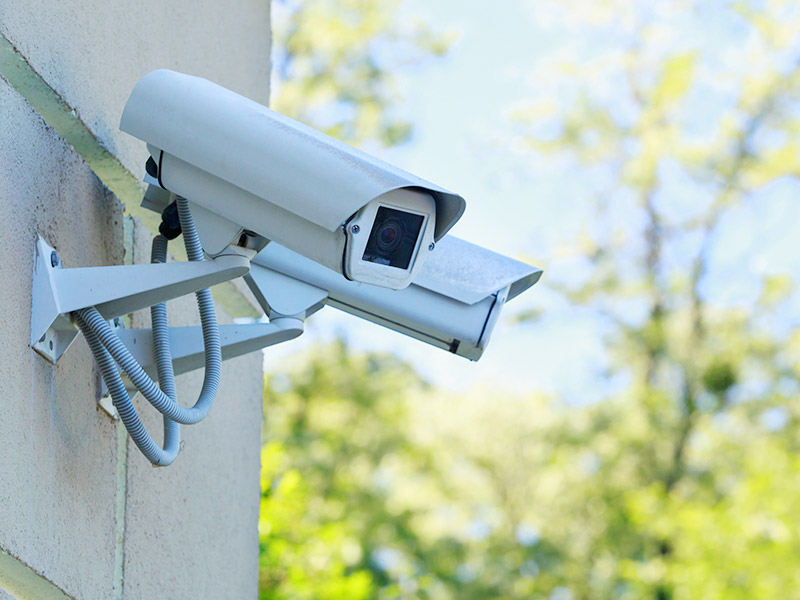 Secure Storage Terms and Conditions
Our storage facility is an extremely secure compound. We have a modern alarm system installed along with CCTV cameras located in key areas within the site. We ask that you follow the storage rules which are in place for the benefit of all our customers.
Click to read how to access our secure site outside of business hours.

Entrance/Exit:

Our gates and security have been upgraded to ensure your valuble goods are as safe as possibe. Our entrance and exit gates are working on ANPR system so please ensure your number plate details and contact telephone numbers are up to date with us at all times. All new customers will be emailed details of our storage requirements including entry and exit procedures. Should you require any further assistance in relation to storage, please contact our reception desk during normal opening opening hours.

NEVER Tailgate- any persons found to be tailgating through the facility will be asked to leave our storage compound and may be fined.
On Entry

Point key towards barrier and press the top button
Wait until the barrier is fully open
Drive through (Max 5mph) leaving plenty of room between your vehicle and the barrier
Press button again to close barrier

On Exit

Point key towards barrier and press the bottom button
Wait until the barrier is fully open
Drive through, leaving plenty of room between your vehicle and the barrier
Press button again to close barrier

Do Not

Drive away from the barrier before you have closed it
Let anyone else inside the storage facility
Follow anyone else into the storage facility
Drive through before the barrier has raised fully
NEVER Tailagate- any persons found to be tailgating through the facility will be asked to leave our storage compound and may be fined.

Always

Make sure you leave enough room for the barrier to close behind you, to avoid damage to your vehicle

The new barriers will be in operation through our business hours only, but will close 1 hour before business closure. When our offices are closed you will need your original key to open the manual gate.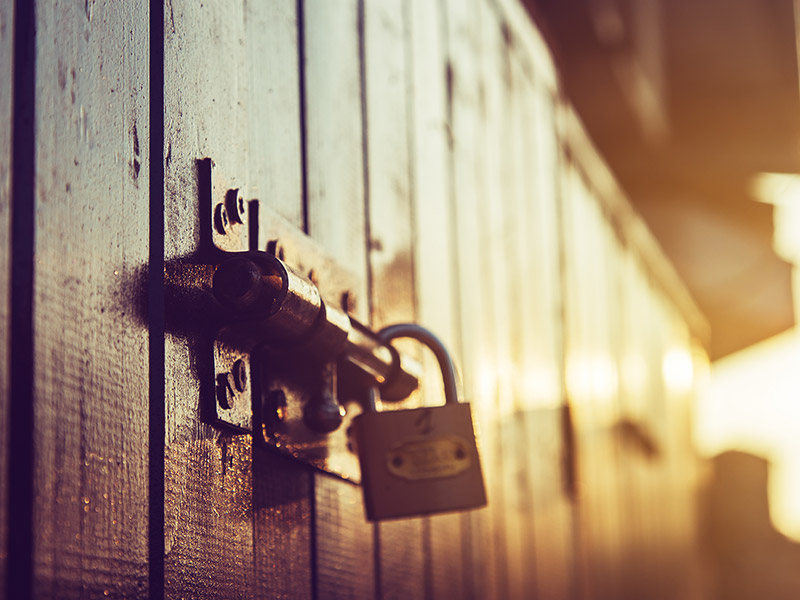 Basic Regulations
NEVER
Let anyone else inside the storage facility.
Follow anyone else into the storage facility
In the event of this happening you will be locked inside the compound thus setting off the alarm system. Constant misuse of our storage facility may lead to eviction.
NEVER Tailagate- any persons found to be tailgating through the facility will be asked to leave our storage compound and may be fined.
ALWAYS
Park your vehicle on the correct pitch.
Park as far back from the roadside as possible.
If you store a caravan, when exiting the storage facility please removes all corner steady blocks. Also please ensure all gas bottles are turned off. Upon entrance/exit please ensure that the gate closes behind you. If the gate does not open or close behind you for any reason, please contact reception immediately to notify.
Tailgating - Please note, we have extensive CCTV in operation across all entrances and exits to our storage facility. Any tailgating that takes place in our storage facility will result in the removal of your vehicle from the compound and will be treated as a serious incident and may result in a fine.
Opening & Closing hours must be strictly observed. Please be aware of them as you will be unable to neither enter nor exit the facility outside the published hours. Should you become locked within the facility then you should contact the emergency telephone number you have been issued with. This will send a call out to several members of staff who in turn will be happy to help you exit. We had a few occasions in previous years where members of staff had to be contacted out of hours to reset our alarm in order to release customers from the facility. In this instance, a £50 penalty will be issued to the customer. Please take note of the opening and closing hours listed.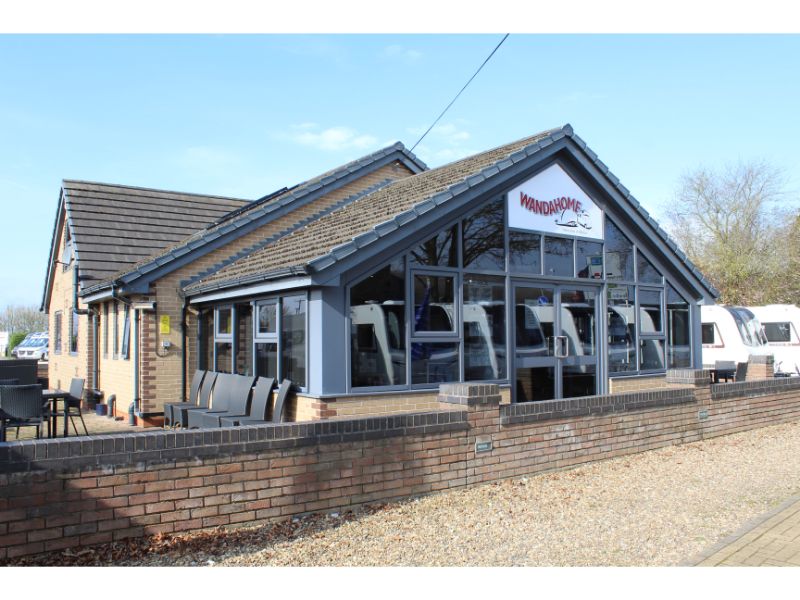 Third Parties
In order to maximise security, we do not allow third parties access to our storage facility unless permission has been granted by Wandahome (South Cave) Ltd. Those customers, who do require a third party to access site for remedial work to be completed should provide written confirmation to Wandahome, prior to their visit, to enable us to authorise their visit. Without prior authorisation, access will be denied to the third party.
Upon their arrival the following information will also be required:
A photo ID from the third party.
The vehicle registration number from the third party.
A copy of the order of work to be undertaken by the third party.
A copy of their Public Liability Insurance.
You, the storage customer, must accompany the third party whilst they are on our storage facility.
For security reasons we ask that the third party signs both in and out of our visitor's book, located at reception. The plot owner must accompany the third party at all times, and they can only access the facility during Wandahome office hours.
Please note: Without written authorisation we will be unable to permit access.
Under no circumstances will you be allowed to let another individual neither in nor out of the storage facility. Any customer who breaks this rule will automatically be asked to leave the site and will be given 24 hours to remove their caravan from our premises. There are no exceptions to this rule. With CCTV in place we will be aware of this being attempted.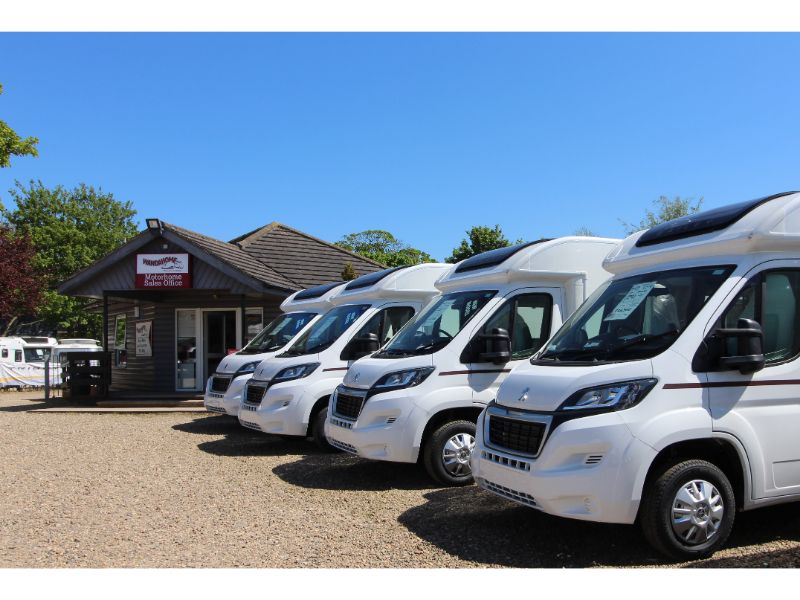 Vehicle Ownership Transfer
The transfer of ownership of your vehicle may result in us requesting the vehicle to be removed from our facility, please consult Wandahome if you are considering this option. Under no circumstances should your storage access key be supplied to a new customer.
Upon changing your vehicle, you should notify Wandahome in the first instance to enable us to update our records. We can then confirm whether your new vehicle is of a suitable dimension for your existing plot, a larger/smaller pitch may be required. Should you purchase a vehicle from Wandahome we will endeavour to find you a suitable pitch and update your details automatically.
It is vital that you inform our office of ANY CHANGE to your details which were provided on registration. These are held on file so we are able to contact you in an urgent situation. These details include the change of vehicle number plates or your Caravan/Motorhome.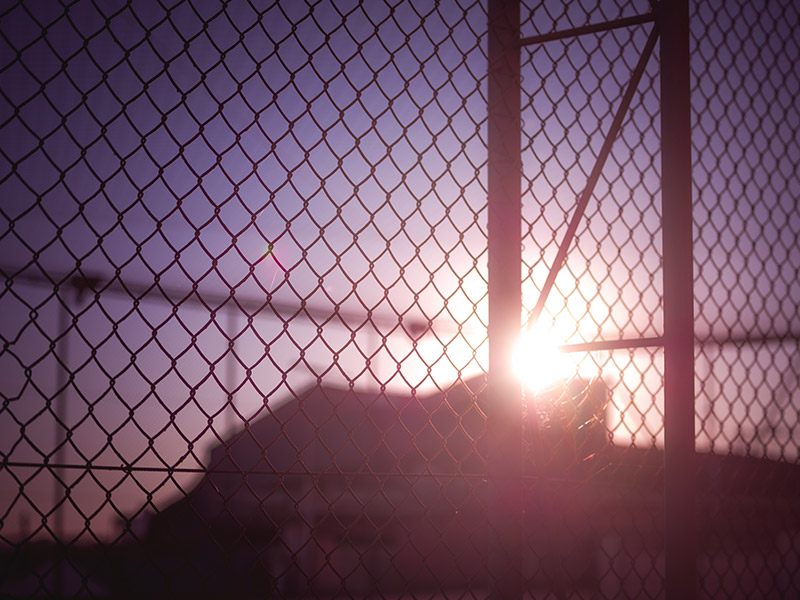 Expectations
Please drive carefully at all times whilst inside our storage facility. Once inside the facility, please keep children and animals inside your vehicle at all times. Playing around near stored vehicles can be dangerous and we don't permit it. Any customer allowing their animals/children to play inside the facility will be asked to leave.
You should park your caravan hitch in line with your pitch number plate; it is your responsibility to ensure that your vehicle is parked on the correct pitch. If disruption is caused to others due to you parking your vehicle on the incorrect pitch, or should we have to move your vehicle a £50 fee will be incurred. The pitch number we provide is for your personal use only and this will remain your pitch until otherwise advised.
We request that customers maintain the condition of their pitch by keeping weeds to a minimum. Should your pitch require maintenance work or the grass to be trimmed then we will be happy to help. Please advise via email (with your details enclosed) of the dates your pitch will be vacant. We will require a minimum of 7 days as the period when we are able to complete these requests are during our office hours between Monday and Friday, we cannot fulfil your requests on weekends or bank holidays.
If you wish to fit paving slabs on your selected pitch then you are welcome to do so. Although any damage caused in the event of us asking you to move to an alternative pitch will be your responsibility and must be rectified. If you decide to vacate permanently then we expect your plot to be left in its original condition. Failure to do so will result in a charge to cover rectification costs.
Throughout the year we may require you to be re-allocated to an alternative pitch, the reason for this being due to the re-organisation of the storage facility. We appreciate your help and assistance if this situation should occur.
Annual Payments
From January 1st 2023, we will assume that any pitch which has not made full payment for the year is no longer required by the customer and we therefore reserve the right, without notice to remove your vehicle into an alternative storage site unless prior notice is received. Should we have to cut locks or wheel clamps in order to remove your vehicle, we will do so and we will not recompense for any damage that is incurred to your vehicle.
A release fee will then be payable, prior to any access to the vehicle. In the event of non payment of the release fee, we reserve the right to propose your vehicle for sale to trade buyers who will determine its value. The highest offer received from 3 trade buyers will be accepted and the vehicle will then be sold.
Wandahome charges for storage requirements on an annual basis. Customer's pay for use of our CASSOA Gold vehicle storage facility for the period commencing 1st January until 31st December, this payment entitles you to use of the storage facility throughout this period, and on our behalf we will always ensure that we have availability to accommodate your vehicle during this time. Unfortunately, if you choose to vacate the site earlier than the 12 months paid for, NO REFUND will be supplied other than the deposit for the storage keys; providing they are returned in good condition.
> PLEASE NOTE THAT WE DO NOT ACCEPT LIABILITY FOR ANY LOSS, DAMAGE OR THEFT SUSTAINED TO YOUR VEHICLE WHILST STORED IN OUR FACILITY.
NOR DO WE ACCEPT RESPONSIBILITY FOR THE LOSS OF ANY PERSONAL BELONGINGS FROM YOUR VEHICLE
> YOU MUST ALWAYS ENSURE THAT YOUR VEHICLE IS FULLY COVERED BY YOUR OWN INSURANCE, IN THE EVENT OF ANY LOSS, DAMAGE, OR THEFT OF PERSONAL BELONGINGS.