238 caravans and motorhomes now in stock
All our stock is 70 point checked and prepared before sale
Explore our vehicle display in its tranquil 16 acre woodland site
New Giottiline Motorhomes
New 2022 Giottiline Motorhomes for Sale
View our line-up of new Giottiline Motorhomes here at Wandahome for the 2022 Season, start your adventure here.
New and exclusive for the 2022 season. Introducing for the first-time the Giottiline motorhome range with the star model the Siena now in stock.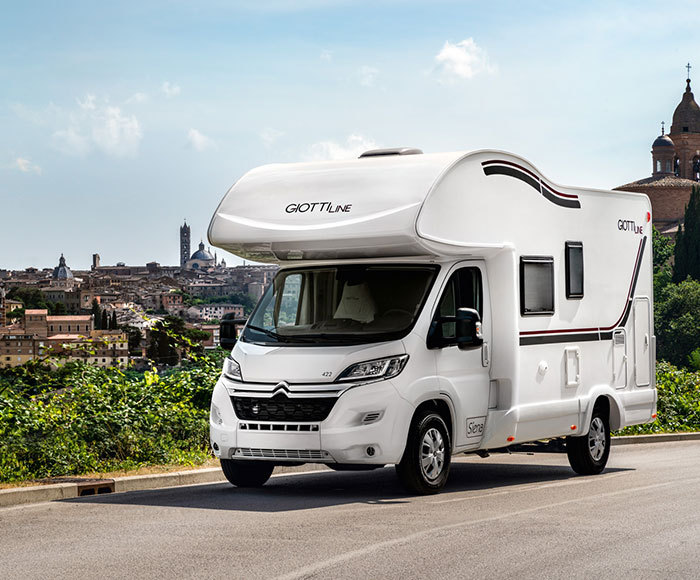 2022 Giottiline motorhome collection
Introducing the brand-new range...
Brand-new for the 2022 season is the new Giottiline motorhome range, experience this high specification, European brand today only at our South Cave branch. Originating in Italy, these top-class motorhomes, come with all the European flair and style you could imagine. These motorhomes truly embody the lavish design and well-appointed feel that market-leading motorhomes come with.
With striking exterior designs and a lush upholstery throughout, the interiors allow you to relax in comfort no matter where your adventure takes you. Giottiline, which is part of the Rapido group, are at the forefront of pioneering, innovative motorhomes and feature two fantastic lines for the 2022 season; the Giottivan and the Siena. There really is an option made just for you with the new Giottiline motorhome range. Discover our brand-new range here and get in touch with our team of experts to learn more.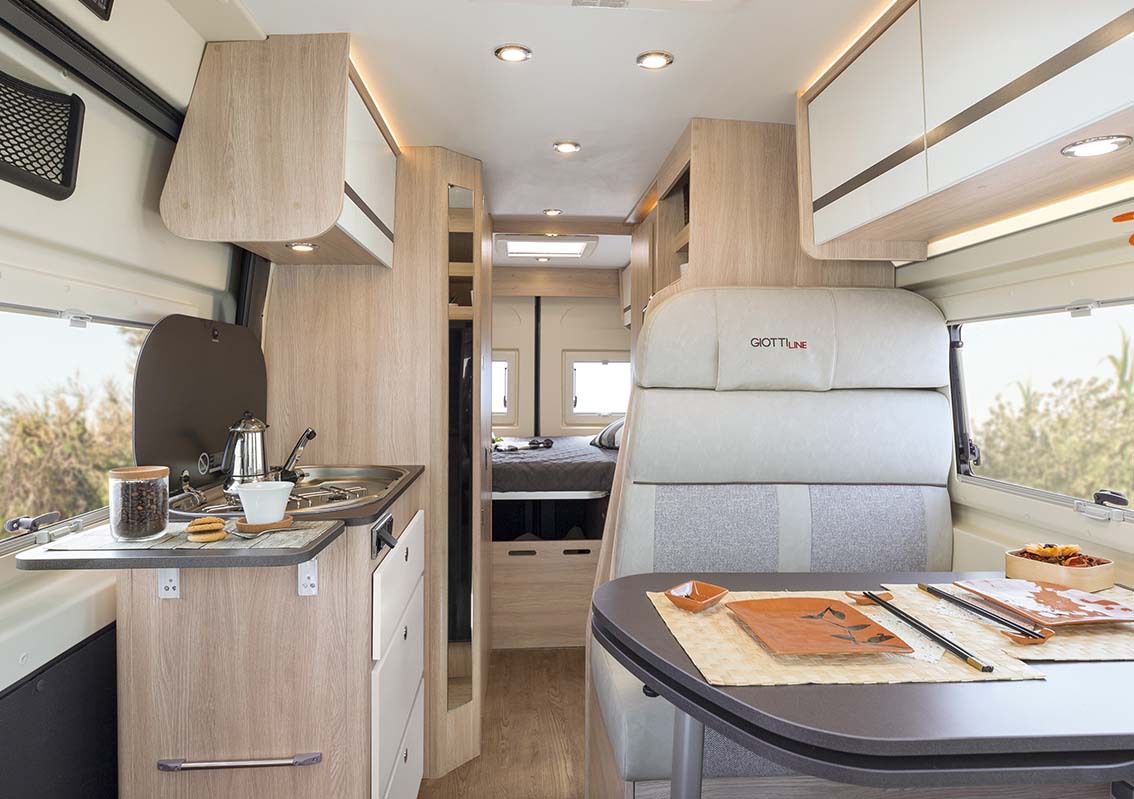 Discover Giottiline at Wandahome South Cave
Including the new Giottiline Siena...
2022 brings two new motorhome lines to the Wandahome forecourt, the Giottiline Giottivan and the Giottiline Siena. The Giottivan is perfect for those looking for the luxury of a coach-built motorhome but with the drivability of a compact campervan. This range of Giottivans, including the 54T and 60T, and has space for up to three berths making them perfect for couples and small families alike. With a range of innovative and practical, extra features as standard, these new campervans from Giottiline are the perfect addition to any adventure.
The second model in our range of new Giottiline motorhomes is the Giottiline Siena. These motorhomes are the epitome of European living, with a new upholstery throughout the cab and sunroof. Sleeping up to seven people these new motorhomes have been designed to be incredibly spacious, utilising ingenious storage solutions to ensure you never have to leave nothing behind.