233 caravans and motorhomes now in stock
All our stock is 70 point checked and prepared before sale
Explore our vehicle display in its tranquil 16 acre woodland site
New Giottiline Motorhomes
New 2023 Giottiline Motorhomes for Sale
View our line-up of new Giottiline Motorhomes here at Wandahome for the 2023 Season, start your adventure here.
New and exclusive for the 2023 season. Introducing for the first-time the Giottiline motorhome range with the star models Siena & Therry now in stock.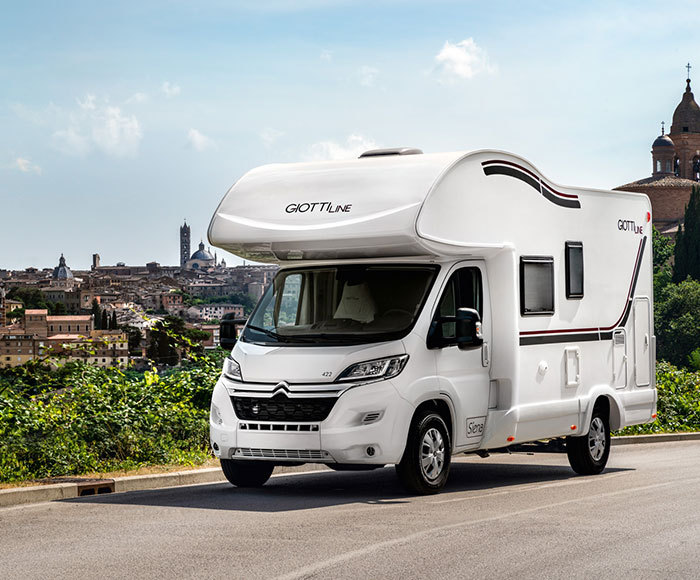 2023 Giottiline motorhome collection
Introducing Italian excellence
Returning for the 2023 season is the Giottiline motorhome range, complete with top of the range specification. Originating in Italy, these top-class motorhomes come with all the European flair and style you could ever need, embodying the kind of quality that market-leading motorhomes have become renowned for.
With striking exterior designs and a high-quality upholstery finish throughout, Giottiline motorhomes present the perfect combination of style and comfort, allowing you to relax, no matter where the adventure takes you. Giottiline, which is part of the Rapido group, is at the forefront of motorhome innovation, with feature two fantastic motorhomes ranges for the 2023 season here at Wandahome: the Siena and Therry. There really is something to suit everyone in the new Giottiline motorhome range. Discover our range here and get in touch with our team of experts to learn more.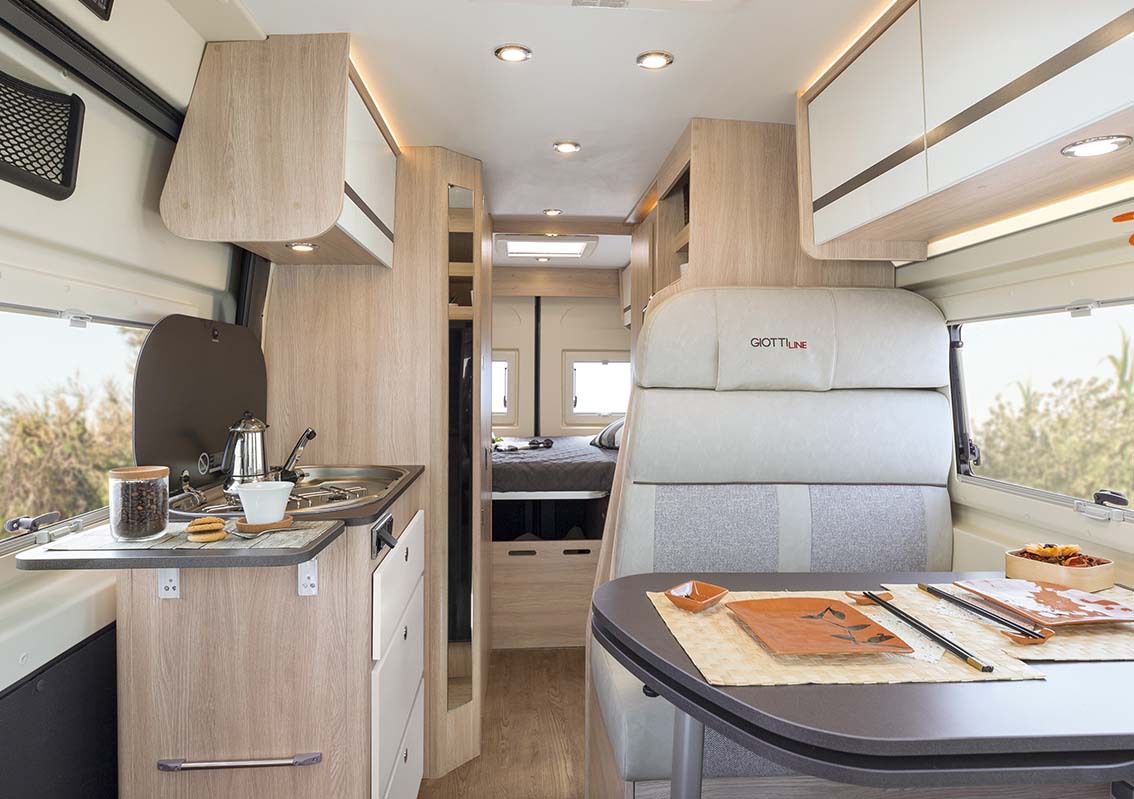 Discover Giottiline at Wandahome South Cave
Including the new Giottiline Siena and Therry ranges…
2023 sees two Giottiline motorhome ranges return to the Wandahome forecourt: the Giottiline Siena and the Giottiline Therry. The Giottiline Siena is the epitome of European living, with modern upholstery throughout the cab, which is complemented by the sunroof, letting in plenty of natural light. Sleeping up to six people, these new motorhomes have been designed to be incredibly spacious, utilising ingenious storage solutions to ensure you never have to leave anything behind.
The Giottiline Therry is a premium low-profile range, sleeping four people comfortably. Up to 7.39 metres in length, there's more than enough interior space to relax after a busy day. The stylish aerodynamic exterior profile sports eye-catching graphics, as well as a maxi garage for all that outdoor gear. The Therry range is sure to impress with an array of home-style features, from the spacious double beds to high-quality heating system and separate shower for extra privacy. Enquire about your dream motorhome here at Wandahome today.