252 caravans and motorhomes now in stock
All our stock is 70 point checked and prepared before sale
Explore our vehicle display in its tranquil 16 acre woodland site
Introducing new motorhomes
2022 Motorhomes on Sale Now
2022 presents new motorhome ranges here at Wandahome South Cave.
Including Adria, Bailey, Fleurette, Florium, Giottiline, Swift and Westfalia. Exclusively at Wandahome South Cave.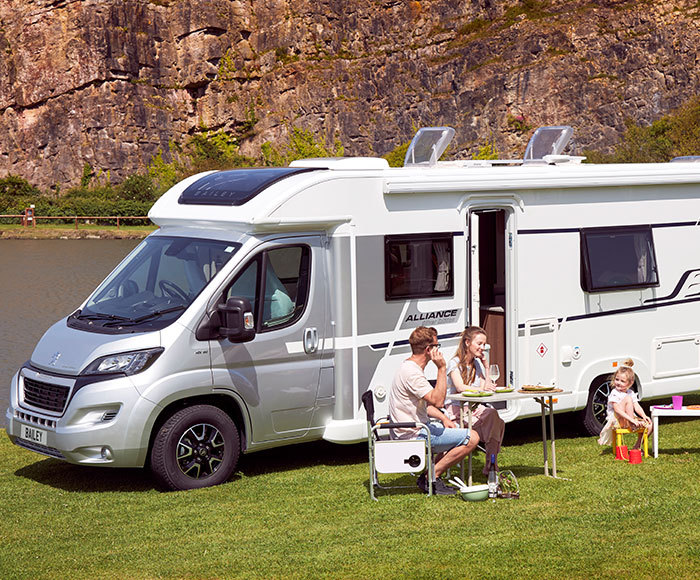 New Motorhomes
Introducing new motorhomes
Here at our Yorkshire Wandahome dealership, we pride ourselves on only stocking the highest-quality new motorhomes for sale for our customers. Our varied 2022 stock consists of incredible new ranges introduced to the market from popular brands such as Swift, Bailey, Adria, Fleurette, Florium and Westfalia, and our new range for 2022, Giottiline. Amongst all these brands is an array of prestigious models for you to discover, giving you a huge choice when it comes to finding your new motorhome with us. The adventure truly begins within our range, now offering an experience like no other, 2022 models feature the latest technology and innovative design that allows you to travel in peak luxury no matter how rural your location. Call or enquire online to discuss our new motorhome models at Wandahome South Cave. Book a viewing today.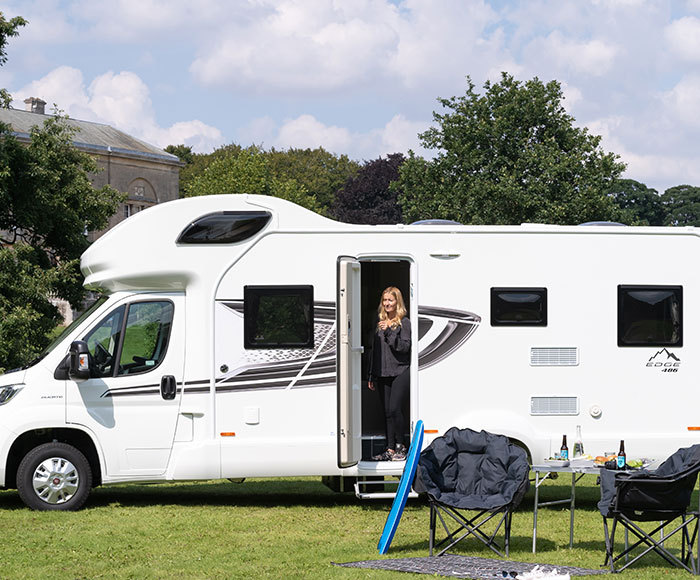 New Motorhomes for 2022
All new models on our forecourt
If you are searching for the ideal new motorhome for your 2022 staycation adventure, look no further than Wandahome's full range of new motorhomes for sale. Providing excellent choice, Wandahome South Cave strives to deliver five-star looks, equipment and value, setting the benchmark high with our range of new motorhomes for sale. Featuring renowned brand favourites for avid explorers and family vacations from Adria, Swift, Bailey, Westfalia, Fleurette, Florium and Giottiline.
This year's collection of new motorhomes for sale features a choice of flexible layouts, with an array of seats, berths and specifications, so here at Wandahome South Cave we're guaranteed to have the perfect new motorhome for you. Explore our stock online to find the ideal motorhome for your next adventure, and if you can't find the right fit for you then don't hesitate to contact our friendly team who will be on hand to help and discuss your requirements.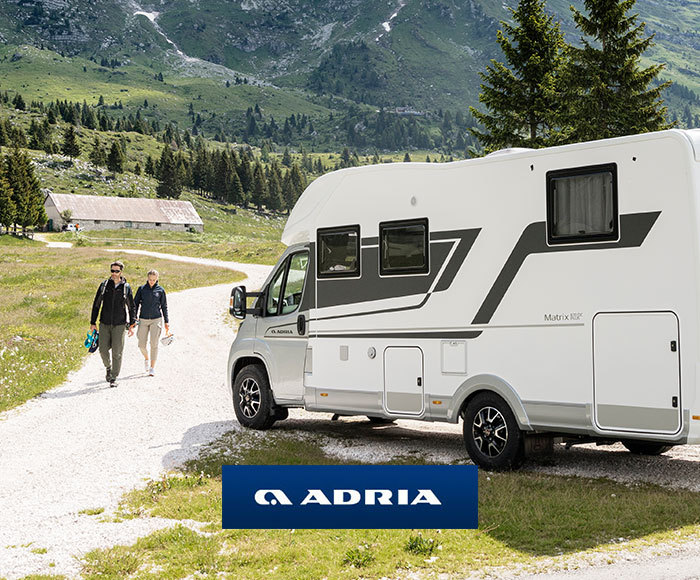 2022 New Adria motorhomes
Introducing the new Adria motorhome range
With the popularity of new Adria motorhomes being as high as ever, we are once again stocking the Adria range on our forecourt. We have a variety of models available for you to choose from so you have the most flexibility possible when choosing your new home-away-from-home. Choose from the Compact, Matric Supreme, Matric Plus, Twin Sports, Twin Plus and Twin Supreme ranges. This selection of new Adria Motorhomes offers a wide variety of flexible layouts providing berths for two to seven people.
Exclusive exterior designs coupled with dynamic front profiles gives these motorhomes a standout feel. The interior also steps up to the plate due to the comfort focused design, with a contemporary living space you can relax and enjoy yourself after a long day's adventuring. Find out more about our 2022 Adria motorhome range here and enquire today to speak to one of our team of experts.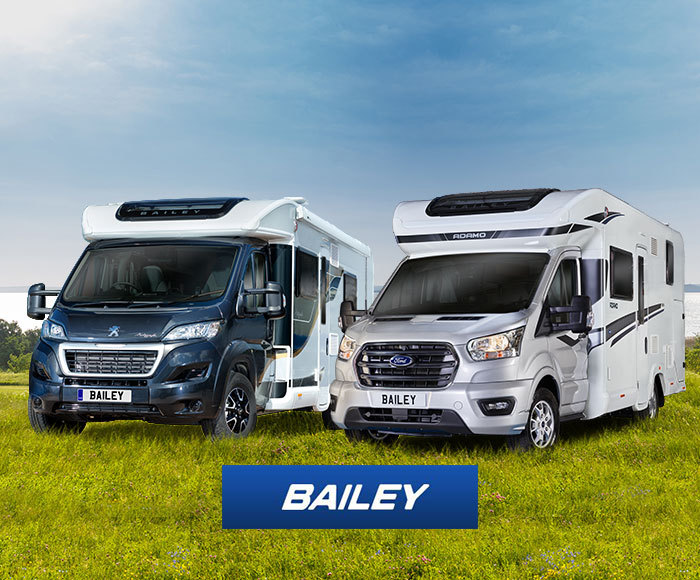 2022 new Bailey motorhomes
Ready for the upcoming season
In stock and ready for the 2022 season is out fantastic range of new Bailey motorhomes. This range consists of two models, the Adamo, and the Autograph. Each range under the Bailey motorhome brand offers a variety of layouts to provide you with flexibility when choosing your ideal motorhome. Each motorhome is designed to stand out from the crowd with custom external graphics giving a stylish and streamlined look. Every interior is carefully crafted to ensure maximum comfort and cosiness inside each cabin. With each range having a built-in skylight the cabin is illuminated in natural light during the day and provides a window into the starry sky come night. Find out more by clicking the button below or by getting in touch with our team today. Our team will help you find the perfect motorhome for your needs.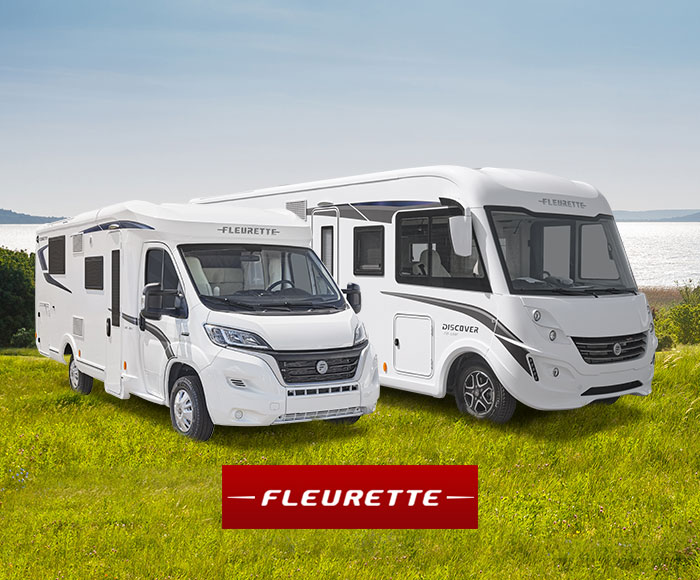 2022 new Fleurette motorhomes
View our collection range
In stock at Wandahome's forecourt for the 2022 season is our range of new Fleurette Motorhomes. These tops of the range motorhomes are the epitome of luxury and come with a whole host of features to improve life on the road. The exterior of these motorhomes oozes sleek and stylish auras while the inside truly embodies what luxury motorhoming should be. With a choice of three ranges available for the 2022 season these lavish motorhomes have something for everyone. Boasting an array of layouts, each sculpted in the best upholstery to provide the greatest comfort, you are sure to be able to unwind after a long day with ease.
To discover more about this exquisite range of motorhomes from Fleurette view our range here. Get in touch with us today to learn more and find out how our team of experts can help you.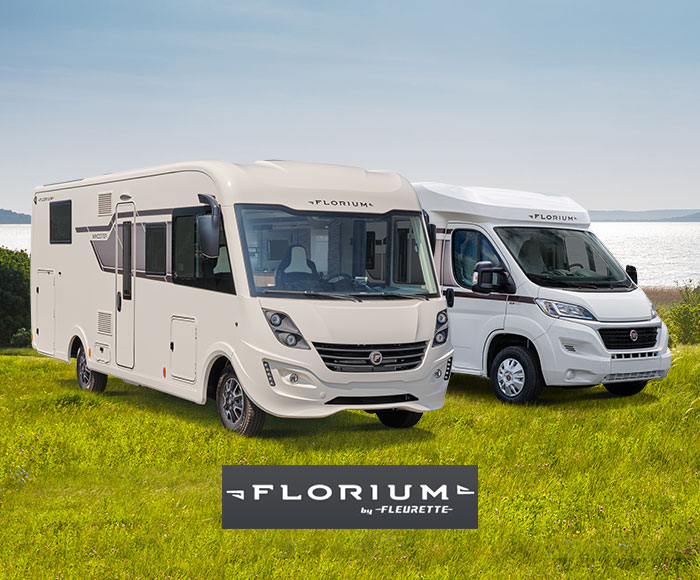 2022 new Florium motorhomes
View the latest collection now
Back on our forecourt for 2022 is the ever-popular range of Florium motorhomes. With three lines to choose from you can find the motorhome of your dreams with ease. Re-introducing the Florium Baxter, Florium Mayflower and the Florium Winchester, each offering a unique take on the motorhoming experience. If you are after a compact motorhome that's a breeze to drive have a browse at the Florium Baxter, or if you are after maximum luxury the Florium Wincester's A-class build may be more up your alley. Whichever type of motorhome you require Florium have you covered. Alternatively, the Florium Mayflower offers the best of both worlds with its low profile chassis and luxury interior.
To find out more about this range of new 2022 Florium motorhomes, view our range here. Get in touch with us today to learn more and find out how our team of experts can help you.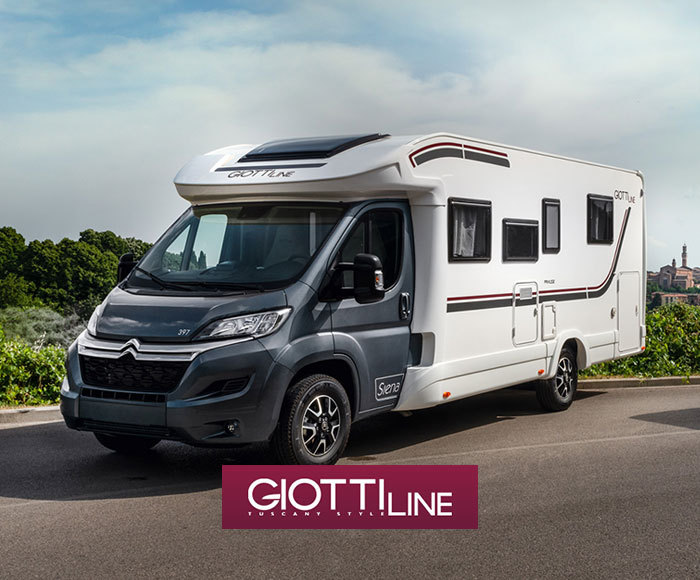 2022 new Giottiline motorhomes
New for the 2022 season
Here at Wandahome we are constantly bringing you the best motorhomes available for upcoming season, which is why for the 2022 season we are introducing the brand new Giottiline motorhome range. New for the upcoming season these exquisite motorhomes come in two ranges, the Giottivan and Sienna. These fantastic motorhomes provide berth options ranging from four to six people. With carefully crafted interiors that radiate the Italian flair you would expect from this luxury brand. No matter where you find yourself on the road these motorhomes bring the lavishness and comfort with them so after a long day you can unwind in luxury.
To discover more about this interesting range of motorhomes from Giottiline view our range here. Get in touch with us today to learn more and find out how our team of experts can help you.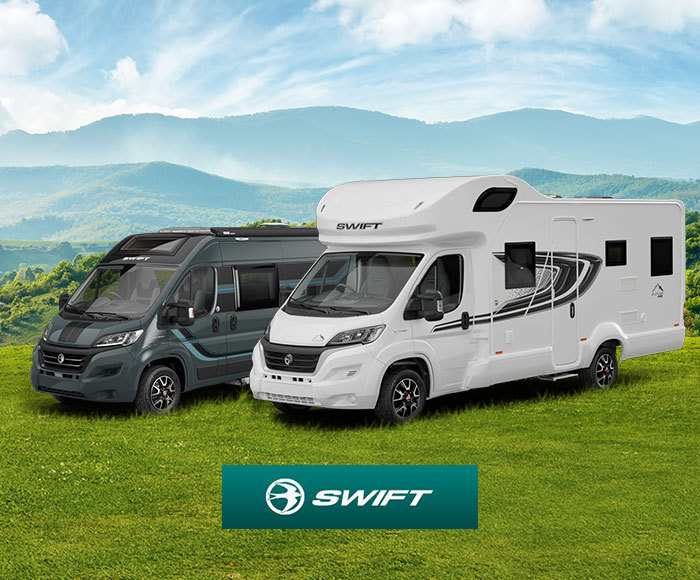 2022 Swift Motorhomes
Returning to our forecourt once again
Here at Wandahome we stock the best motorhomes available, which is why for the 2022 season we are once again stocking the new Swift motorhome range. Swift is one of the UK's most popular motorhome brands and its clear to see why. Each motorhome is crafted with a sleek and stylish exterior design which is further enhanced by the unique external graphics. The interior matches up with the exterior and provides top of the line luxury and comfort without compromising on storage space. These motorhomes are designed to tackle anything you throw at them so no matter where your journey takes you, you can be sure these new Swift motorhomes won't quit!
Check out our stock of 2022 Swift Motorhomes here at Wandahome South cave and get in touch with our team of experts.