274 caravans and motorhomes now in stock
All our stock is 70 point checked and prepared before sale
Explore our vehicle display in its tranquil 16 acre woodland site
The all-new Coachman Travel Master range for 2024
Coachman's new Travel Master range is available at Wandahome, including the 545 and 565, superior motorhomes designed for superior motorhoming.

Coachman motorhomes are amongst the most enduringly popular manufacturers in the UK. Based in East Yorkshire, the company is well known for combining comfort with practicality and performance. With innovative ideas and a constant focus on quality, Coachman motorhomes are exceptional – and their 2024 Travel Master continues the trend.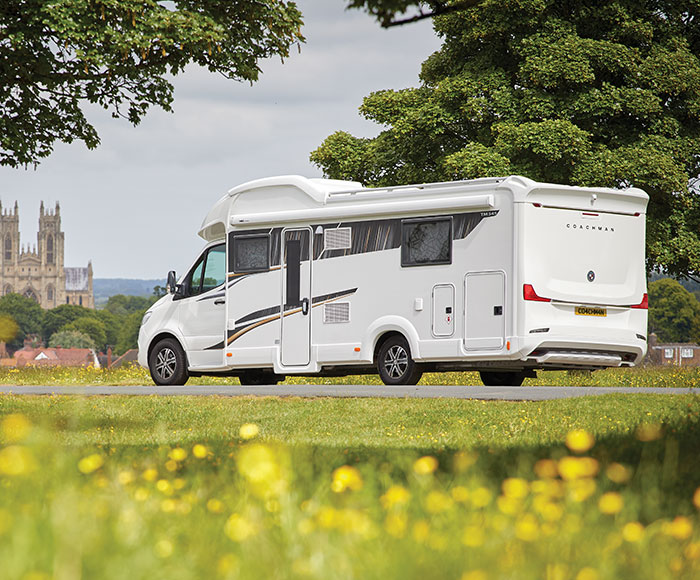 2024 Coachman Motorhomes
Class is permanent
Based in East Yorkshire, Coachman has been producing top quality leisure vehicles from this earthy and honest northern county for almost forty years. Innovation and quality are high in the Coachman ethos, and run right through their ranges of caravans and motorhomes. Comfort is maximised alongside convenience, with high quality materials used in vehicle production. Features and finishes are well thought through, and Coachman vehicles combine power, luxury and cutting-edge technology to provide customers with an excellent on-the-road experience.
Coachman's range often includes a variety of layouts and sizes, from compact models ideal for couples or small families to larger, more luxurious options that can accommodate bigger groups or those seeking extra comfort and space. This versatility makes Coachman motorhomes a popular choice for both weekend getaways and longer, more adventurous journeys.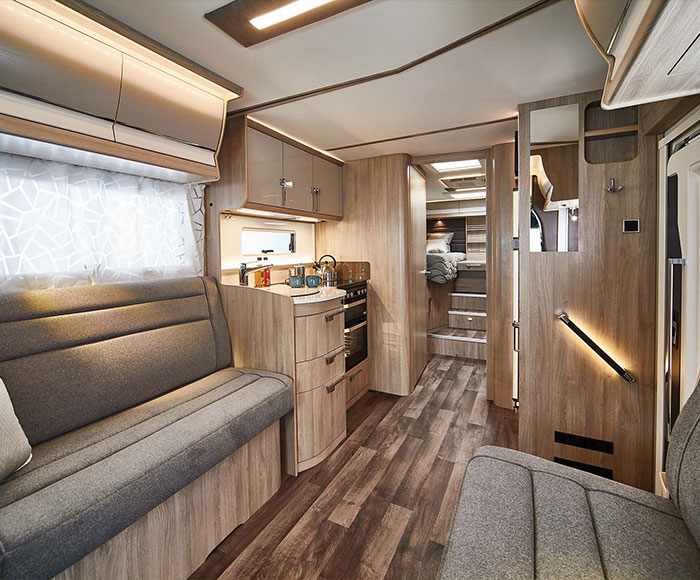 Welcome Coachman Motorhomes!
Coachman is one of the UK's most popular leisure vehicle manufacturers, and it's not difficult to see why. The East Yorkshire brand has developed a comprehensive suite of vehicles designed to raise the game on the experience, redefining the motorhome experience, filling time away with luxury, style and unmatched convenience. Intelligent design, top quality production techniques and unmatched luxury materials mean that even down to the smallest detail, Coachman vehicles will enhance your enjoyment and perfect the on-the-road lifestyle.
Safety and convenience are paramount in Coachman motorhomes, with many models equipped with the latest in automotive technology, including efficient heating and cooling systems, cutting-edge navigation aids, and reliable safety features. The attention to detail extends to the exterior designs as well, which are both aesthetically pleasing and aerodynamically efficient.The Travel Master range is Coachman's premium offering for 2024 – two models of top of the range specification and luxurious mod-cons.