274 caravans and motorhomes now in stock
All our stock is 70 point checked and prepared before sale
Explore our vehicle display in its tranquil 16 acre woodland site
Coachman 2024 Motorhome Range
Coachman Travel Master Range
2 models to choose from...
Here at Wandahome, we now welcome Coachman to our motorhome family. Check out their stunning Travel Master range and see where you explore to next.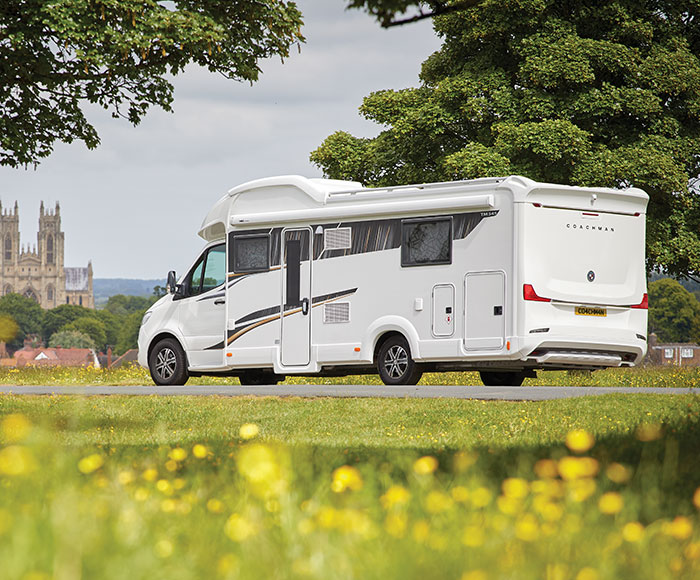 Coachman Travel Master Motorhomes
Coachman, a distinguished name in the world of recreational vehicles, is acclaimed for its range of high-quality motorhomes, which are highly regarded across the UK and beyond. These motorhomes are synonymous with robust construction, luxurious interiors, and innovative design, catering to a broad spectrum of travel preferences and needs.
Coachman presents the Travel Master 545 and Travel Master 565 for 2024. These four-berth motorhomes boast luxury and practicality in perfect combination, running on a Mercedes-Benz base and AL-KO chassis.
Showcasing the customary Coachman excellence, the interior design and aesthetics of the Travel Master make for a truly comfortable living experience. Coachman's luxury Travel Master range offers you the chance to truly master your travel. For more information about the Coachman Travel Master range, or to arrange a viewing in person, get in touch with us today.