206 caravans and motorhomes now in stock
All our stock is 70 point checked and prepared before sale
Explore our vehicle display in its tranquil 16 acre woodland site
2022 Westfalia Campervans
New Westfalia Campervans
Presenting the new Fiat, Ford, Mercedes and VW Westfalia campervans, now available at our South Cave dealership.
With all ranges currently available to order including the Amundsen, Club Joker, Club Joker City, Columbus, James Cook, Jules Verne, Kepler, Kelsey and Sven Hedin.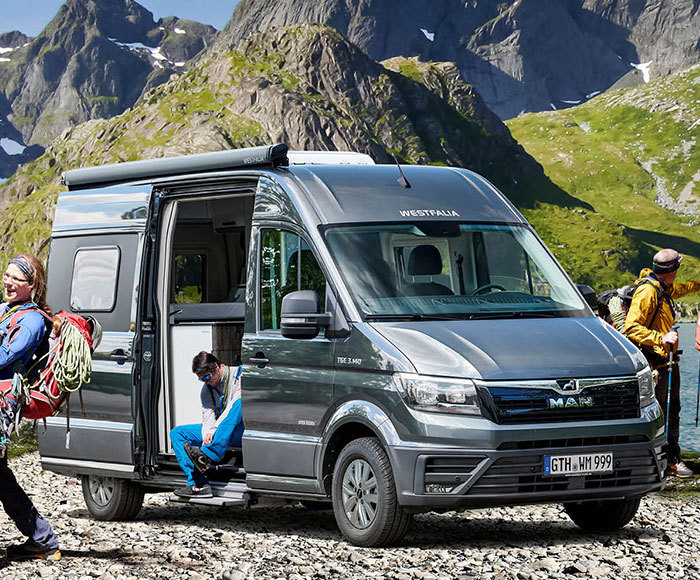 Westfalia Campervan Ranges
View our wide selection of 2022 new Westfalia campervans here...
Due to the success and popularity of the Westfalia range during previous seasons at Wandahome, we're excited to bring these exquisite new campervans back once again for the 2022 season. Come and see them for yourselves and admire the finish and details of each individual model.
Westfalia is a well-established brand and is renowned for its luxurious, high-quality finish. Each campervan is carefully developed from 65 years of experience, to ensure you've everything you could possibly need from your new Westfalia campers. Made in Europe to provide nothing but the best quality to enhance your experience on the road, you can't go wrong with a Ford, Fiat, Mercedes or VW Westfalia campervan, which is why we are so proud to be stocking this season's new models local to you at our South Cave dealership.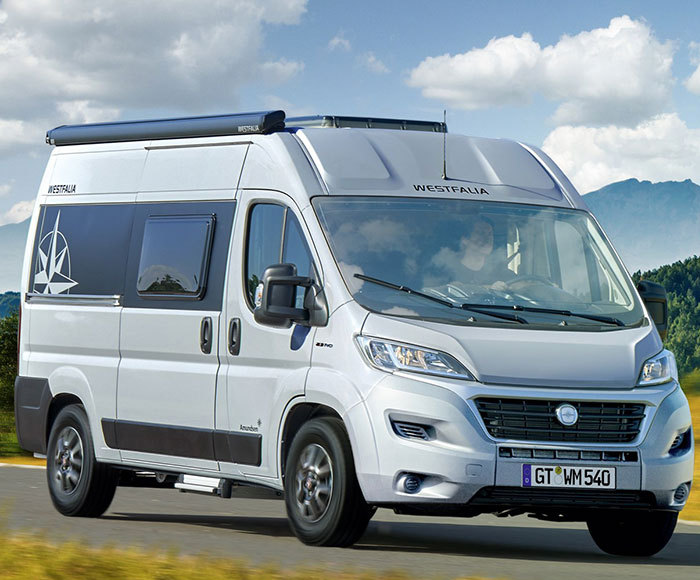 The 2022 Westfalia Collection
Westfalia campervans for life's journey...
The 2022 new Westfalia campervan range is the perfect companion for every journey. Short or long, near or far, we've the ideal new Westfalia campers for you right here in East Yorkshire. From compact city campervans that can easily double up as your everyday vehicle, to larger motorhomes for a family trip away, available from two berth to four berth, you're certain to find the campervan of your dreams here at Wandahome, South Cave.
Each new Westfalia campervan is packed with innovative features and intricately designed to ensure you have all the luxuries you could wish for, whilst not compromising on space. Contact us today at Wandahome to arrange a viewing of the latest 2022 Westfalia campervan ranges and discover a model that you'll fall in love with.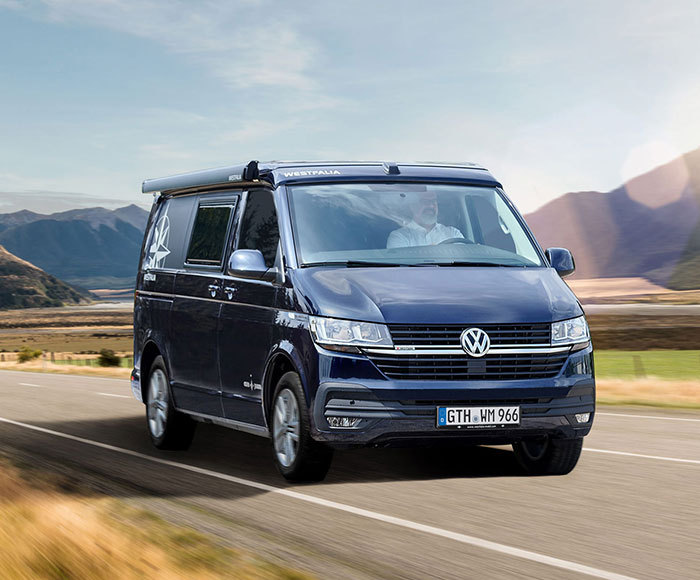 Nine Exciting Westfalia Ranges
Nine varied Westfalia campervan ranges to choose from...
With nine ranges to choose from, the 2022 Westfalia campervan line-up has the perfect campervan for every adventure, no matter where life takes you next. The extensive 2022 ranges include the James Cook campervan. Built upon a Mercedes chassis and with 40 years of development behind it, the James Cook is the benchmark when it comes to exclusive panel vans. Returning for another season is the Mercedes based Jules Verne, with its unique eye-catching car style design and compact size, meaning it can take you wherever you need to go with ease.
Introducing Westphalia's only Ford based campervan, the Westfalia Kelsey. Returning for 2022, the Westfalia Kelsey is a sleek and modern campervan with a contemporary design inside and out, making for a five-star experience. The 2022 new Westfalia Kelsey is a fully equipped campervan that has been designed for adventure and is one of the few campervans that is home to both four seatbelts and four sleeping spaces, with a pop-up roof, high specification and striking exterior profile. The Westfalia Kelsey can be ordered from Wandahome South Cave now.
Another fantastic addition to the new Westfalia campervan collection for 2022, is the Club Joker, which emits luxury at first sight. These campervans certainly stand out from the crowd. Impressive in terms of space, and design brought to the forefront, the Club Joker and Club Joker City are great living spaces with a high finish and specification. Both built on a VW chassis, the Club Joker City is a compact and functional alternative to the Club Joker. At a height of just 2m and a length of 4.89m, the Club Joker City is perfect for both everyday use and getaways. Why not find your next new 2022 Westfalia camervan right here at Wandahome South Cave today.