166 caravans and motorhomes now in stock
All our stock is 70 point checked and prepared before sale
Explore our vehicle display in its tranquil 16 acre woodland site
The 2021 Adria Motorhome Ranges
Discover the Adria Sonic, Twin, Compact, Matrix and Coral motorhomes
With Adria Sonic Supreme, Adria Sonic Axess, Adria Twin Plus, Adria Twin Supreme, Adria Compact Plus, Adria Compact Supreme, Adria Matrix Supreme, Adria Matrix Plus, Adria Matrix Axess, Adria Coral Axess, Adria Coral Supreme and Adria Coral Plus motorhomes available at Wandahome.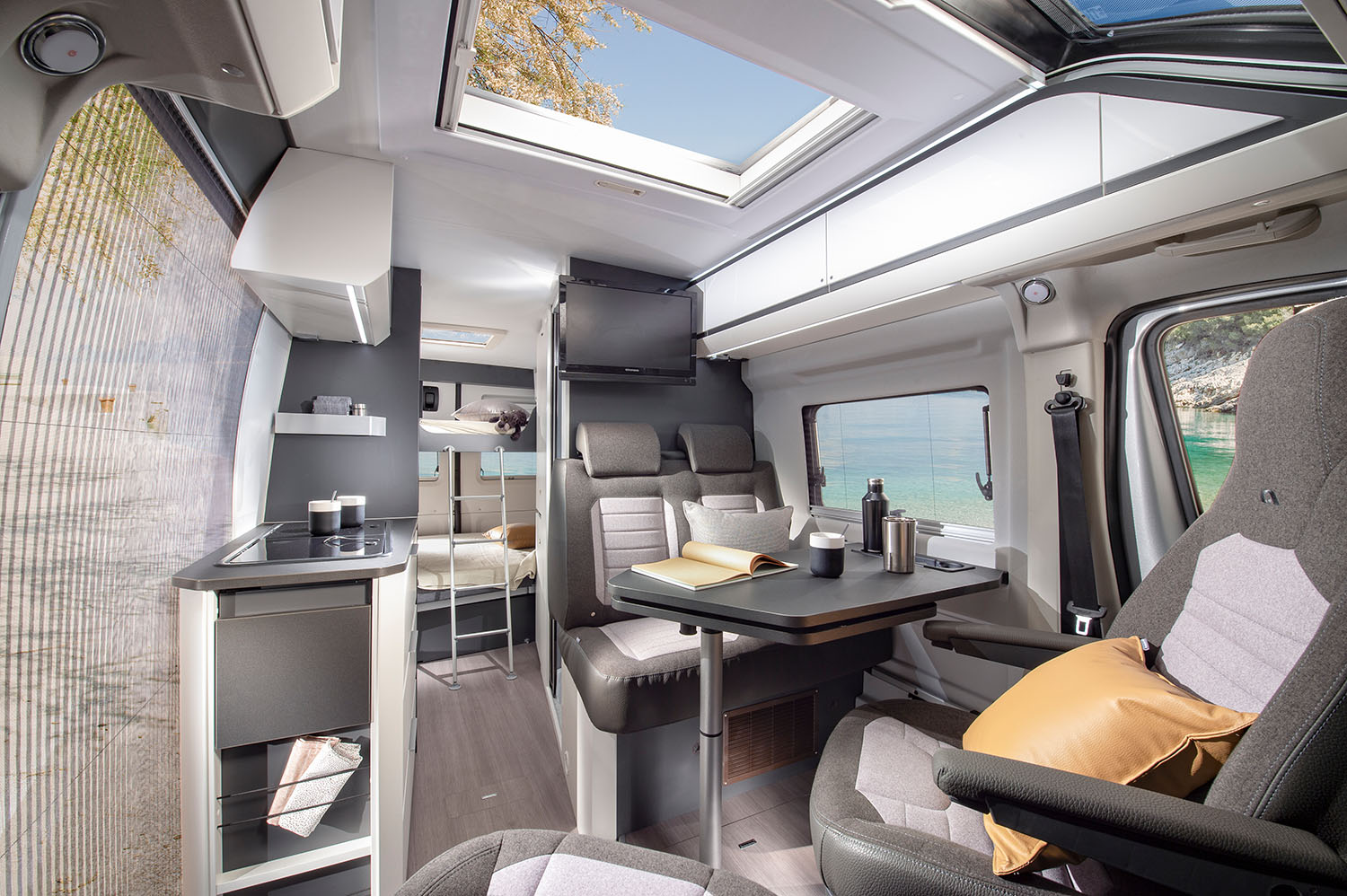 Adria Twin Plus and Twin Supreme Campervans
Escape the ordinary
The award-winning Adria Twin Supreme and Adria Twin Plus campervans are now available here at Wandahome South Cave for the 2021 season. Packed with refreshing interiors, high quality furnishings, brand new innovative designs and high specifications the Adria Twin Plus and Supreme campervans offer luxury living on every adventure. With signature Adria features creating an experience like never before, the Adria Twin Supreme contains Adria's exclusive sunroof to give you picturesque views from every angle. Furthermore, all Adria Twin models now contain the spacious 'Cabin-loft' open plan design.
With an array of flexible layouts available, the Adria Twin range is the ideal escape for families and couples alike. Sleeping up to four guests, the Adria Twin Supreme and Plus models adapt to each and every adventure, whether you desire a relaxing family holiday by the coast or if you're looking to take on an off-grid adventure with your partner, the Adria Twin is where it all begins. Explore our Adria Twin Plus and Adria Twin Supreme campervans online and contact our specialist team to arrange a viewing.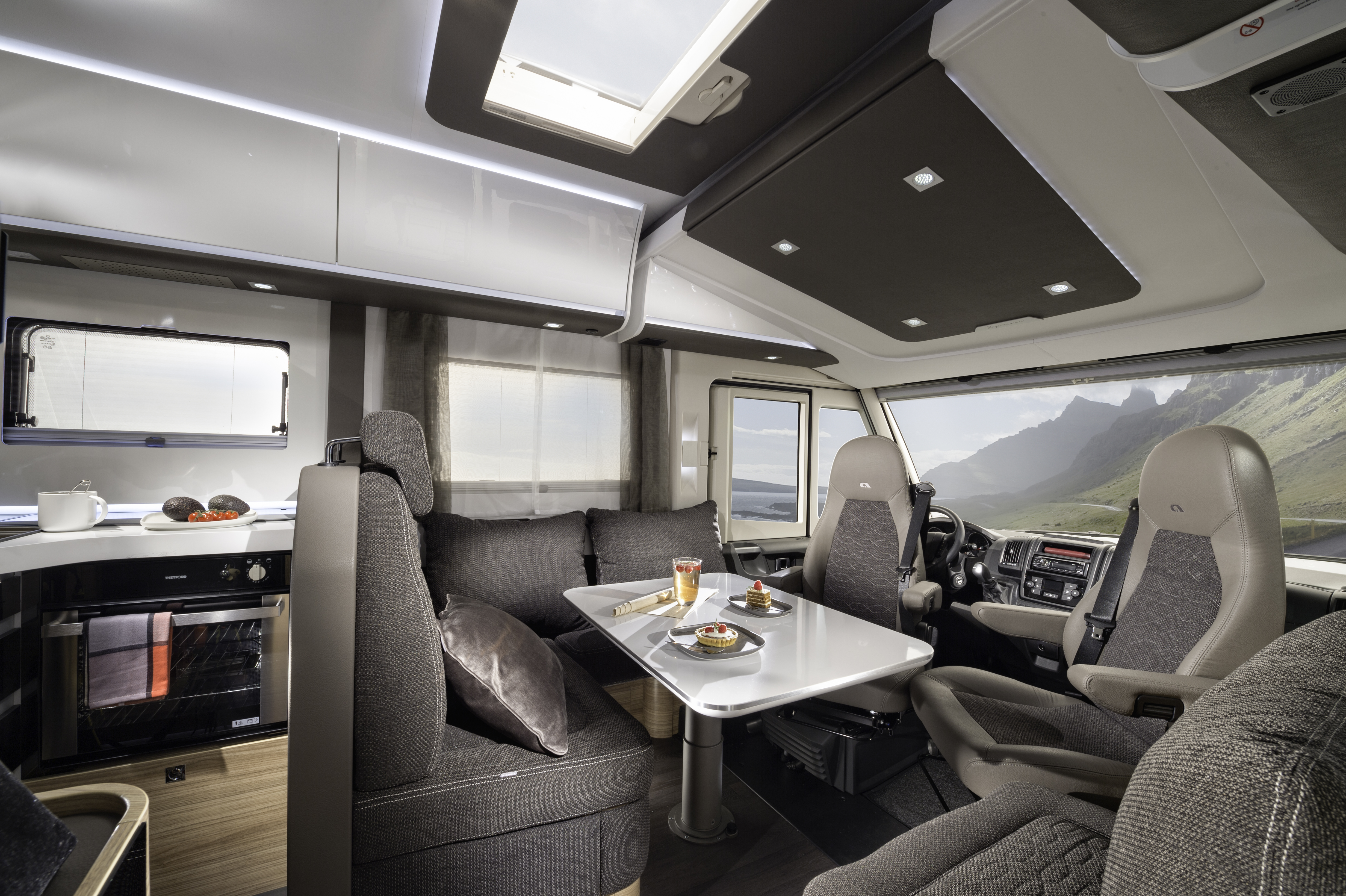 Adria Sonic Supreme and Sonic Axess Motorhomes
The A-Class Sonic range
The Adria Sonic motorhome range gives you the freedom to adventure. With lavish A-class interiors featuring innovative design and high-tech features throughout all models, you travel in first class comfort wherever you explore in the Adria Sonic motorhome range. Incorporating both style and practicality in both the Sonic Supreme and Sonic Axess, there's an array of choice when it comes to finding the ideal Adria Sonic match for you. The Adria Sonic Supreme models boast a spacious interior that's sure to blow you away as soon as you venture inside, ideal for family's and hosting guests, there's more than enough room to create life-long memories in an Adria Sonic Supreme motorhome. The Adria Sonic Axess packs a five-star staycation into a compact exterior. With its nimble size, which allows you to venture further than ever before, the Adria Sonic Axess motorhome handles winding country roads and city traffic with ease so that you can explore without limits. Explore the Adria Sonic Axess and Adria Sonic Supreme models online today and contact us to arrange your viewing.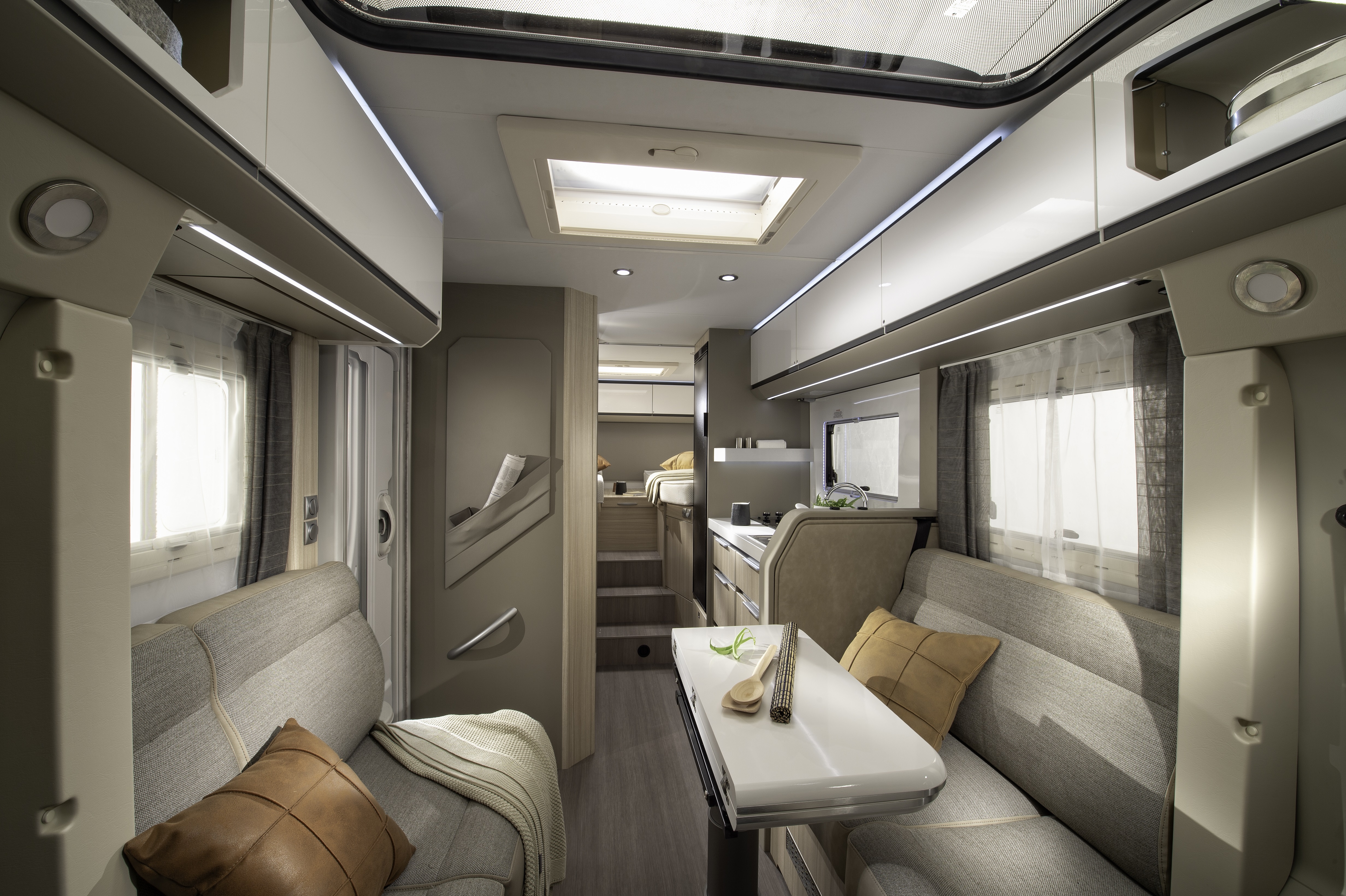 Adria Matrix Supreme, Matrix Plus and Matrix Axess Motorhomes
Explore in Luxury
The iconic Adria Matrix motorhome raises the bar for the 2021 season. With the new Adria Matrix generation setting the benchmark for style, technology, practicality and lavish living it's hard not to fall in love with this welcoming motorhome range, with models including the Matrix Axess, Matrix Supreme and Matrix Plus each offering a unique experience on the road. Featuring a fresh new 2021 design that brings a modern twist to the world of motorhoming, the entire Adria Matrix range offers an experience like no other. Ideal for family summer breaks, adrenaline packed adventures with friends or even retreats for couples who desire a spacious escape, the Adria Matrix Axess, Plus and Supreme motorhomes all sleep four guests with four belts (with an option for 5 on the Matrix Axess). With six Adria Matrix Axess models, three Adria Matrix Supreme models and three Matrix Plus models to choose from with layouts featuring island beds, large living areas, L-shape seating, twin beds, spacious kitchen facilities and en-suite style bathrooms you can find the ideal motorhome for your needs in the Adria Matrix Motorhome range. Explore the full Adria Matrix Supreme, Axess and Plus models online and contact a member of our team today.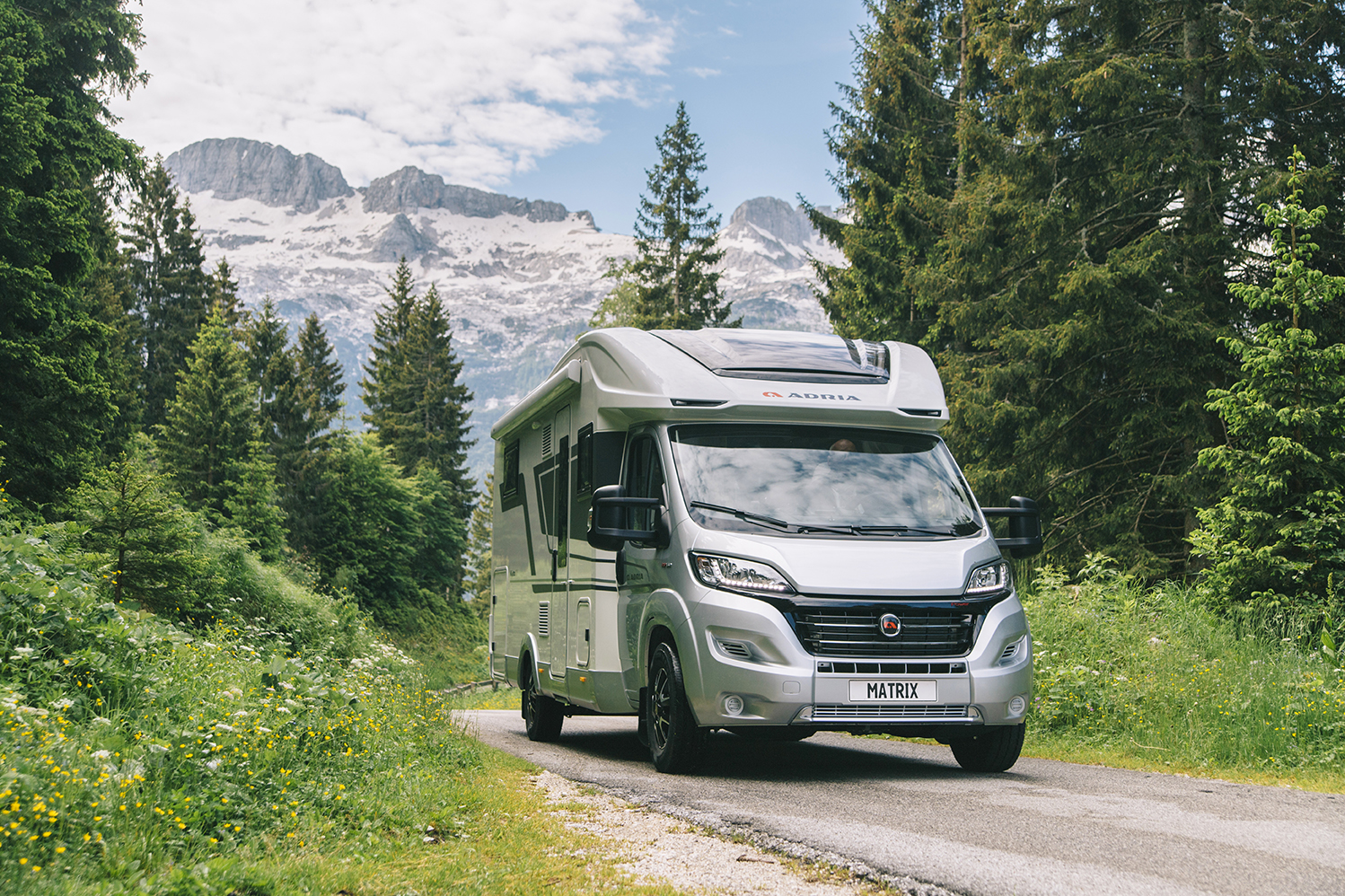 Adria Compact Plus and Compact Supreme Motorhomes
Compact without compromise
Slim-fit and agile, the Adria Compact Plus and Supreme motorhomes allow you to explore new depths. Providing a refreshing escape the Adria Compact range boasts a light and airy interior that floods with light giving its compact design a feel of space everywhere you go. The Adria Compact Plus and Supreme are built for true adventurers. Providing access to even the most remote beauty spots, you can navigate to your destination with ease behind the wheel of an Adria Compact. With a range of layouts to choose from you will be able to find the most compatible model for you. And featuring four Adria Compact Supreme models and four Adria Compact Plus models to choose from each boasting a unique layout, you're sure to find a flexible Adria Compact for you. The Adria Compact Plus and Compact Supreme sleep up to three guests with layouts containing an array of choice from island beds and bench seats to twin beds. Explore the range of Adria Compact Plus and Adria Compact Supreme models and contact our Wandahome team to discuss the ideal model for you.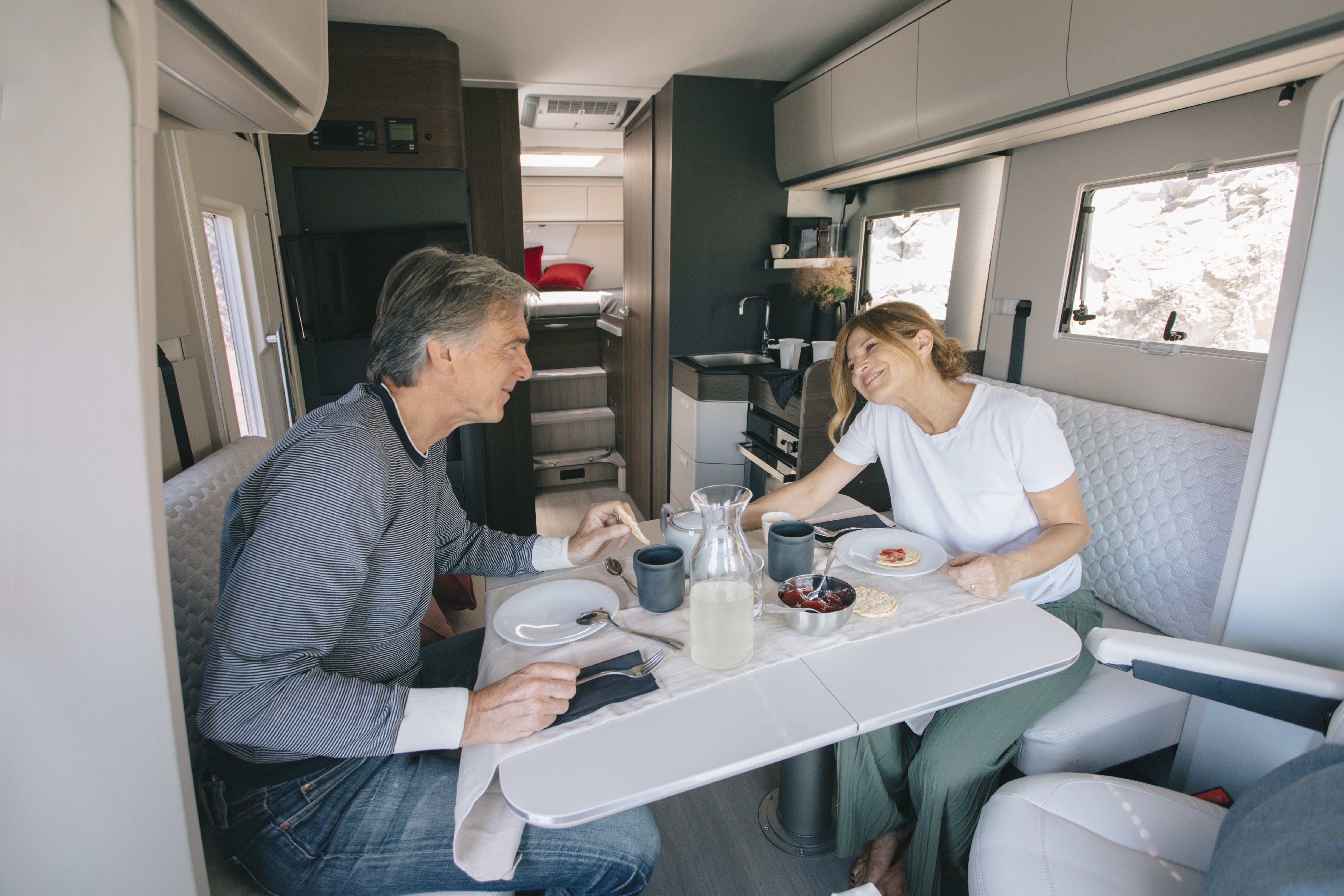 Adria Coral Axess, Coral Supreme and Coral Plus Motorhomes
Follow the sky
Meet the new generation of Adria Coral motorhomes with the Adria Coral Axess, Adria Coral Supreme and Adria Coral Plus models here at Wandahome. With Adria's exclusive design SunRoof ® you can follow the sky to your next adventure, never missing a view. Contemporary, practical and luxurious space take the focal point through the Adria Coral's design, bringing style and lavish living to your every adventure. Built for small families and couples to explore in five-star luxury, the Coral Plus, Coral Axess and Coral Supreme motorhomes sleep up to three guests and contain four belted seats for travel. The Adria Coral motorhome range is built to make memories that last a lifetime, with more than enough space to dig out the board games and get competitive the Coral motorhomes boast spacious living areas that truly make you feel at home. Once you have experienced the 2021 Adria Coral Axess, Supreme and Plus you will never look back. Explore the full array of Adria Coral Axess, Coral Supreme and Coral Plus models online here at Wandahome and discover layouts featuring island beds, extendable dinette tables, long bench seating and spacious kitchens. Contact our team today to discover your new Adria Coral Axess, Supreme or Plus motorhome.